FRENCH COLONIAL EMPIRES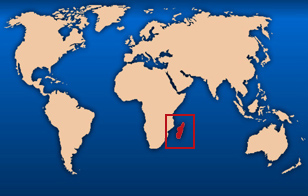 Madagascar, Comoros Islands, French Southern and Antarctic Lands
The French presence in the Indian Ocean included Madagascar and the Comoros Islands to which were added the French Southern and Antarctic Lands attached administratively to the Governor General of Madagascar.
Dates:
Madagascar: XVIIth Century, French presence in Madagascar confirmed with the ceding of Sainte-Marie to France in 1750. The French Protectorate was institued in 1885 and the island had colony status from 1896 to 1959.
Comoros Islands (the islands of Mayotte, Anjouan, Great Comoros and Moheli): After the annexation of Mayotte in 1843 the archipelago became a French protectorate from 1886 to 1912. Attached to Madagascar from 1912 to 1946 it was a French Overseas Territory from 1946 to 1975. Mayotte became a territorial collectivity after the independence of the other islands.
French Southern and Antarctic Lands:

The islands of Saint-Paul, Amsterdam, Crozet and Kerguelen have been French since the middle of the XIXth Century.
Adélie Land, discovered in 1840, was recognised as French in 1934.
The French Southern and Antarctic Lands were attached to Madagascar in 1923. From 1955 they have had the status of an overseas territory.

Some figures
Main nationalities of readers

France: 1338
Algeria: 145
United States: 109
Canada: 27
Vietnam: 26
Others: 249